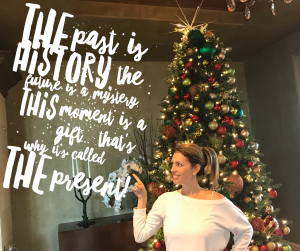 Erica Barry (Diane Keaton) is an accomplished writer, balancing her career, time with her sister & grown daughter, her health and dating… not an easy feat these days. One of the reasons I love this movie so much is because I relate to it so strongly. These days everyone is trying to be a SuperMan or SuperWoman, and we are learning that… something's gotta give.
What do I mean by that? Well, if you work on your business from the time you wake up until the time you go to bed, realizing that you've eaten once that day (and it was a microwavable dinner from Trader Joes) and you haven't exercised in months, you're on your way to a health crisis. You must pay attention to your health or wind up in the hospital like Harry (Jack Nicholson).
If you're so focused on catering to others that you don't make time for a social life, you may get lucky and meet a doctor like Julian (Keanu Reeves), but you're more likely to find everyone else in your life happy and taken care of while you are feeling depleted (and if single- lonely).
Most people struggle with finding balance because they believe balance means you must give equal time to all the important areas of your life in a perfect pie chart, which could range from friends & family, to health & spirituality, to work & income, to philanthropy & fun.
Finding balance is actually about prioritizing what you want to spend your time on and how much time you want to spend. For example:
Priority 1 Family- 3 hours/day
Priority 2 Health- 2 hours/day + 8 hours of sleep/night – hour for exercise hour for 3 healthy 20 minute meals
Priority 3 Creative Outlets – 2 hours/week
Priority 4 Business 4-5 hours/day
Priority 5 Fun- 1 day/week
Priority 6 Spirituality- 30/minutes a day prayer/meditation
Priority 7 Friends- 2 meals/week and/or 1 night out
Priority 8 Romantic relationship- If in one: 30 minutes a day to make my partner feel special. If looking for one: go out socially 1 happy hour/week
Priority 9 Philanthropy- volunteer 1/month
Priority 10 – "Me" time- 3 hours/week
Keep in mind that "Balance" is a mindset. If you believe that you are spending enough time on your priorities despite them not being in a "balanced pie chart", you will feel balanced. Feeling balanced reduces stress and overwhelm.
Be willing to be flexible with your time and priorities. Life is fluid. To-do lists are great, as long as you don't stress over items not crossed off. Think back in your life to a time when you weren't able to complete your list of tasks because "life" showed up. In hindsight, did everything get done in time? If not, was there a lesson in the experience? The bottom line is, life kept moving right along, you're here reading this right now. Read the quote I included… each moment you fully experience is a gift!
In the end Erica had love, a happy family, and a hit show… when you're willing to give a little, you get a lot!
For Action Steps that go along with my articles, make sure you're subscribed to my email list.