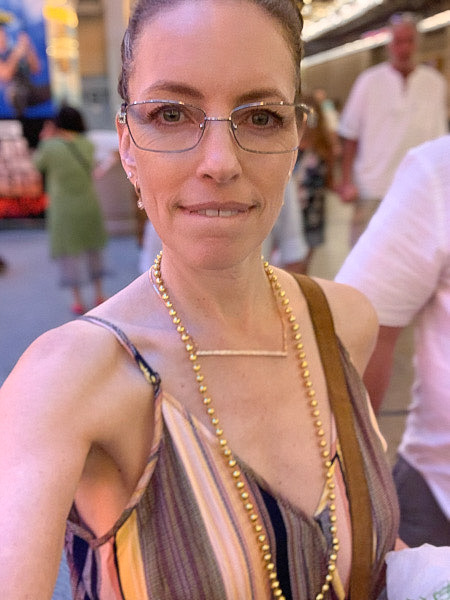 As the first of my Jess & The City blogs, I thought it best to start at home for two reasons. The fun one being because Vegas is an amazing destination with more to do than most expect. The not-so-fun one is because you need to understand my headspace as I begin this new blog and chapter in my life.
Let's get the not-so-fun over with. Four years ago, I moved myself and my parents to Las Vegas, so that we could be a quick drive from my sister and brother-in-law who had just brought my nephew, Dylan, into the world. It was a dream for our whole family to be in the same city for the first time since 1986.
2019 was a year filled with baby milestones, family meals, concerts, nature, all the good stuff that Vegas has to offer.
My parents were very careful during Covid and didn't get it. However, their fear of it caused them to retreat into the solitude of their home and the stress took a horrible toll on their minds. In January of 2021, both were diagnosed with Mild Cognitive Impairment. In 2023, it is mild dementia. It's a love story to challenge The Notebook. They are about to celebrate 60 years of marriage, and it looks like neither of them had the will to watch the other decline so they're doing it together. That leaves me, my sister and a few people who love us and my parents to suffer "The Long Goodbye."
Somedays I wonder if life is worth living without them, because watching them go, is the worst pain I've ever experienced with no end in sight. I have no kids, no husband, no real responsibilities… on those days I call my best friends around the country, who remind me of my living legacy as their friend, a mentor to many, and good for a laugh. Speaking of which, let's lighten this up with the fun stuff in Vegas.
The Las Vegas Strip: A restaurant. A hotel. A landmark. An excursion.
A restaurant: There are so many famous restaurants in Vegas how do I choose one as a must try? I'm going to recommend Bavettes at Park MGM. It originated in Chicago and brings a stylish departure from a traditional steakhouse. My sister and I felt like we went back in time, with a unique space that had us feeling like we were in a movie. The food is amazing (and has vegan options) and the cocktails are strong and fancy. In the same location you can check out Eataly the largest Italian marketplace in the world… and to my delight- chocolate samples!
A hotel: The Aria. It's my first Jess & The City blog so I had to choose the hotel that gives a nod to SJP, the décor is cool and the Super Bowl party I attended was as over the top as you can imagine!
A Landmark: Freemont Street
Excursion: While on Freemont, go for a Zipline