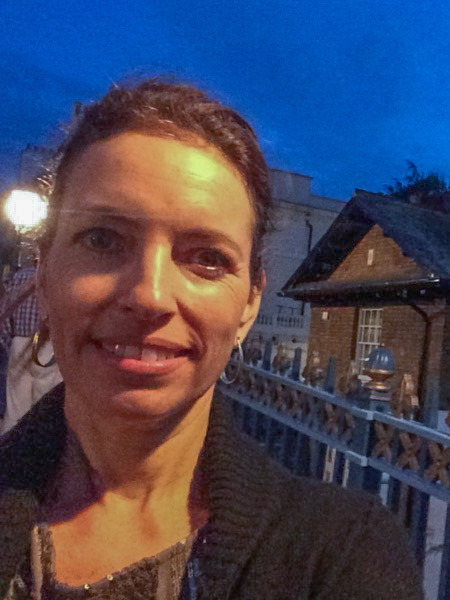 In case you need to hear it… it's okay to let something go that doesn't feel good anymore. I'm not going to specify what I let go, because it doesn't matter. My point to you, friend, is that sometimes you keep trying to make something work in your life because you've been at for a while and want a payoff, or it's been a dream since you were young, or maybe you're simply embarrassed to tell people you gave it up.
I've been here a few times. I left the entertainment industry for the travel industry… that was a hard one, and let me say, I have not given up on the possibility of returning someday. I think I'd make a great Golden Girl should they do a reboot.
I bring this up because, for me, something had to give in my life and May 1st, I let something big go and I feel so much lighter. Being an over-achiever, it's really hard for me to let any project go unless I feel it's completed. But how do you know if something is complete, if it doesn't look like you imagined when you first took it on?
You know because it doesn't bring you joy on a regular basis… you know because you keep asking for signs and even when you get them, you don't trust them… you know because this blog post is hitting a serious nerve… is this the sign you were asking for?
On this note of letting go… something I had to let go of in 2017, was my fear of leaving the country. I was afraid I wouldn't be able to eat the way I do in the US, and would get very sick. I've learned, however, that things I can't eat in the US, I can in other countries like Europe and Canada. So, in honor of that discovery, let's go to the city that opened my eyes. Here's London…
London: A hotel. A restaurant. A landmark. An excursion.
A hotel: Grosvenor House
Located at 86-90 Park Ln, London W1K 7TN, United Kingdom, my first trip to London with my new job, spoiled me! I accidentally got the corner suite that was meant for the President of our company (which we didn't realize until we got home.) I felt like it was a London flat, and I did not want to leave my plush bed with beautiful views of the city… except to take a bubble bath.
A restaurant: The Queen's Jubilee Room at Fortnum & Mason
My boss wanted to take me for High Tea. Unfortunately, being gluten and dairy free, this was not an option. James wanted me to see the restaurant as it's the most famous in London, so I put my big girl panties on and accompanied him. What he didn't know was that high tea had been a tradition with my girlfriends in Los Angeles before my autoimmune diagnosis, so I LOVED tea houses. This one did not disappoint, I was enamored by the beauty, elegance, and sophistication, the LA tea houses, frankly lacked. I headed towards the elevator when the hostess asked if we'd be joining tea. Regretfully, I informed her that I was dairy and gluten free, so could not. To which she replied, "Here's our gluten free dairy free menu." The rest is history as shown in my photos below.
A Landmark: The Sherlock Homes Museum
Get here EARLY! The line goes around the corner and the tall thin building can only hold a small number of people at one time. There are so many details to discover that even with Sherlock's magnifying glass you won't catch them all. I dare not share too many photos as you need to experience it for yourself.
An Excursion: Notting Hill
I'm a rom com girl and Notting Hill is in my top 10 faves of all times, so yes, I geeked out when I saw the Travel Book Shop. It is a fun street with farmers markets, eclectic shops, colorful doors and fun souvenirs.