PASSIONATE ABOUT SKINCARE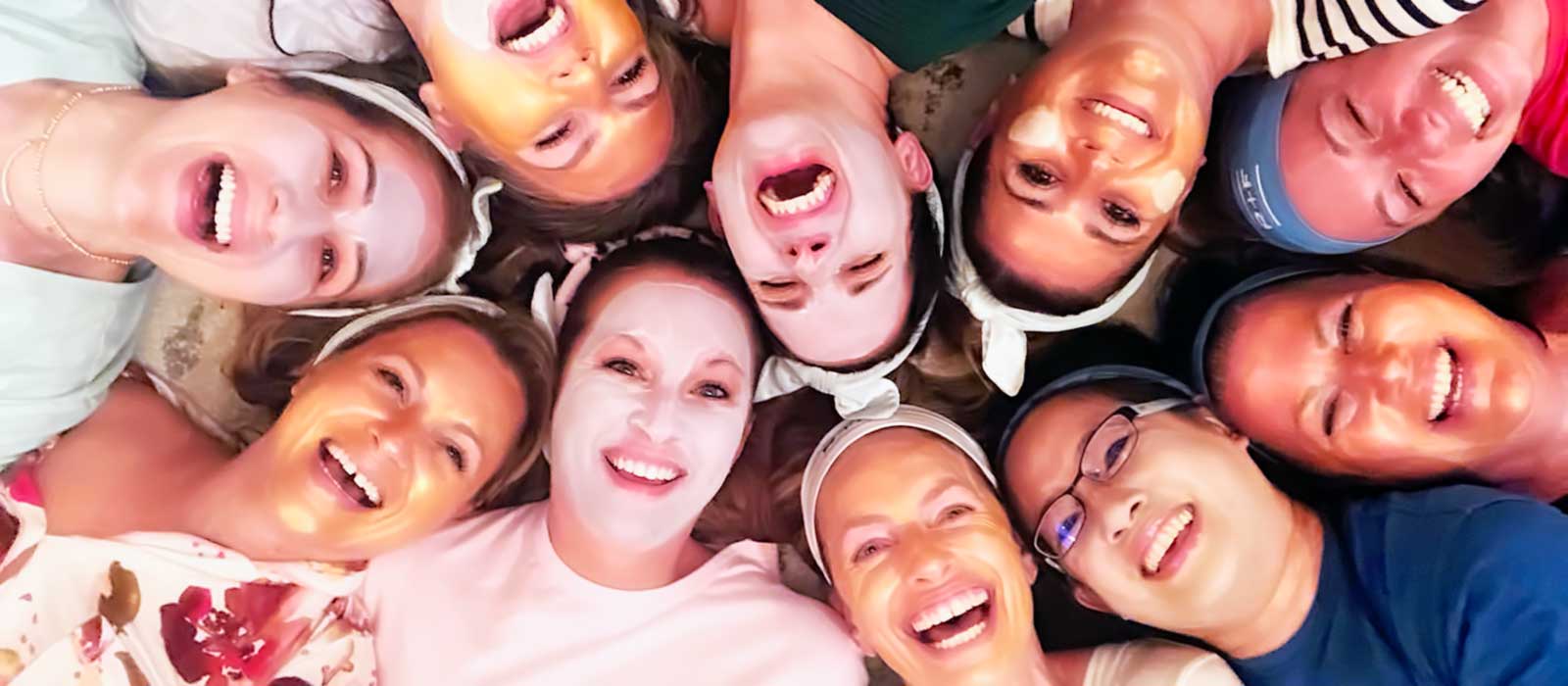 Being in the entertainment industry for 20+ years, I've been introduced to many opportunities in direct sales.  People figured entertainment industry professionals wanted residual income. I saw the benefits to the business model, but I never chose to join any of the companies… until my best friend introduced me to this company. Now, full disclosure… it did take five months of her sharing her growing business for it to peak my interest.
Let me share why it finally clicked that this was a business opportunity I couldn't pass up:
Andrea (my best friend and #13 in the picture), was sharing how her income was growing every month. By month 3 she was covering her car payment. By month 5 she was covering her mortgage payment. I was very impressed that she was achieving financial rewards so early in a new business.*
I saw her in person after 6 months of her using the products and she looked like a Throw Back Thursday! At this point I was not even washing my face, but I suddenly realized that I may look good for my age, but I could look GREAT!**
During a business presentation, in my area where I agreed to meet Andrea, the presenter asked, "How many of you would have joined the doctors when they launched their first Billion Dollar Brand if you knew what you know now?" I raised my hand with such conviction that I knew that NOW was the time for me to join doctors Katy Rodan and Kathy Fields, because they built a billion dollar brand once and they are doing it again. I had to be a part of it.*
I liked that the business model is a hybrid of the typical direct sales model. The doctors created it so that people like you can either join me in the business OR simply buy the skincare. This made me feel very comfortable sharing it with my friends, family, and beyond.
I REALLY liked that it is a "business in a box."  The system is done-for-you. The company provides the marketing materials, 3 websites, product fulfillment, customer service, and training. I literally had to duplicate what my team leaders were doing as far as sharing the products and I'd get results.
And as of our convention October 2017, the company has committed to 2 innovative products or tools a year! That is so exciting because launches of new products are opportunities to start new conversations or revisit old ones.
Because there is a 60-day money back guarantee, I decided to commit to the business 100% (for 10 hours/week) and use the skin care. If I wasn't pleased with the results, I would return it. But within 2 weeks I got my first promotion/pay raise and LOVED the skin care results. I had 3 total promotions in my first 6 months and have met so many incredible people in this company. I've been able to help friends, family, and strangers with their skin issues, because my website has a solution tool. I don't have to be a dermatologist, because the doctors created a tool which tells my customers exactly what they need.*
I find the business fun, challenging, rewarding, educational, and it's even improving my other two businesses as I implement the marketing strategies and expand my comfort zone. The company is extremely generous and philanthropic.
I'd love to have a conversation with you to help you with your skin care needs or discuss if you're a great fit for my team.  Click here, Enter your name, phone number, and email address and I will get back to you within 48 hours. I can't wait to meet you!  
*This is my unique story. Actual earnings vary significantly; no income is guaranteed. For info re: typical results, search Rodan + Fields IDS . [ or: click here ]
**Do not use the information provided as a substitute for medical advice. Results vary and depend on multiple factors including age, gender, skin type and condition, other products used, health history, climate, lifestyle and diet. Rodan + Fields makes no guarantee as to the results that you may experience.

Join The Mailing List
Sign up to receive personal emails from me to inspire, motivate & empower you PLUS the first edition of "Conversation Igniter - 10 Conversation Starters" that will help you talk to anyone!