You and me, partners? Let's do it!
Tell people about me and be rewarded with another income or charitable giving stream.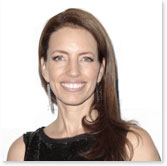 How many times have you recommended a movie, restaurant, or a book?
How many times did you get paid for those recommendations?
How many companies of brands you've recommended to friends and family have you received a check from?
I have some exciting news for you! I want to give you a check!
I created this program because so many people just like YOU have recommended me over the years and I want to say THANK YOU for the greatest compliment you can give me… a referral.
It's EASY to get started with these 5 simple steps to another income or charitable giving stream.

Click the "I Want To Be Your Partner Now" button and complete the simple referral partner form.

You will receive pre-written emails with your referral tracking link (it contains your special and unique ID) to my products, coaching, and speaking.

Copy, paste, and slightly personalize the contents of the prewritten emails and send to your contacts (or post on your social media sites).

When your contacts click your exclusive referral-tracking link they get assigned to you in the system (you can log in anytime to check your referrals and your commissions earned).

When your contact books me for future speaking, coaching/consulting, or invests in my programs, you'll earn a 20% commission (ex: $10,000 speaking fee = $2000 commission) for you to donate to your favorite charity or utilize for your own purpose.
My credibility as an International Speaker who has coached over 1000 people and starred in the business reality show LIGHTS, CAMERA, ACTION! speaks for itself.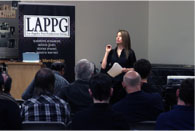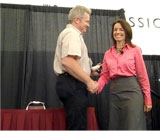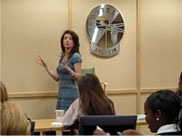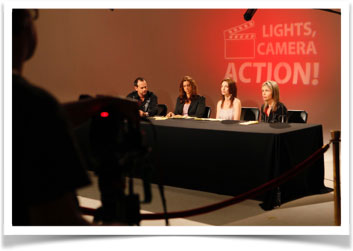 On behalf of Film Training Manitoba (FTM), I want to thank you for instructing the course Greenlight Your Career in the Film Industry this past weekend.
As you are aware, your course came highly recommended by the training coordinator at IATSE Local 669 in Vancouver, British Columbia. As a result, our two organizations were able to successfully partner to deliver this course.
The evaluations we received regarding your instruction were terrific. We appreciated your professionalism, well-developed materials and interesting industry concepts. We would be delighted to host you again in the future.
Neila Benson
Executive Director
Film Training Manitoba
It is with pleasure that I recommend Jessica Sitomer as a dynamic speaker for industry conferences and other professional events…Jessica was an enthusiastic partner in promoting PitchFest.  I encourage other organizations to utilize the powerful network that Jessica herself has built, when strategizing event awareness.  Her brand added value and appeal to our campaign.
Laura Pursley
Programming Director
The Great American PitchFest
This is to recommend Jessica Sitomer as a career coach for your students.  I have had the pleasure of watching Jessica counsel motion picture industry professionals at the Cinematographers guild, Local 600, IATSE in my role as a member of the National Executive Board.  I have also used Jessica to address my graduating Cinematography Fellows at the American Film Institute Conservatory.  At both institutions, Jessica is articulate, clever and straight forward at addressing career issue of young people.
Careers are created by learning and following fundamentals.  And, Jessica Sitomer gives students the necessary business, marketing and networking fundamentals to build contacts and create strategies that will help them in school and launch them into the entertainment industry work force upon graduation.
Stephen Lighthill, ASC
Senior Fimmaker In Residence
As the professional development coordinator for the International cinematographers Guild, IATSE Local 669, it is with pleausure that I recommend Jessica Sitomer as a uniquely qualified and first-rate trainer for industry professionals.  Jessica has a flair for turning business tools and techniques, which can be intimidating, to people who make their living in a creative field, into terminology and practices they can easily relate to and apply day to day.  She uses humorous stories from her own experiences, to put the group at ease, creating a space where members comfortably participate in exercises and comprehend the workshop material.
In her training, she has participants network with one another; discovering their ability to make business contacts and realize they actually enjoy doing so.  She does multiple exercises to address the various obstacles people face in successfully building and maintaining a career in this highly competitive industry.
Without hesitation, I recommend Jessica Sitomer, and her training.
Louise Baker-Griffiths
Membership Training Coordinator
International Cinematographers Guild, Local 669

Join The Mailing List
Sign up to receive personal emails from me to inspire, motivate & empower you PLUS the first edition of "Conversation Igniter - 10 Conversation Starters" that will help you talk to anyone!