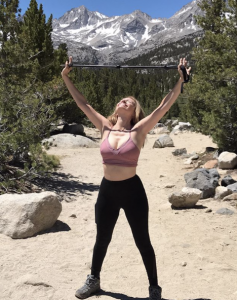 Have a seat and get comfortable my friend, because it's Story Time with Jess!
When I first began my athleisure wear business, my workout drawer contained clothes from TJ Max, Old Navy and Target that I've owned since I lived in LA… I left LA in 2010… I know, I know… although I SHOULD be embarrassed, I'm proud of how far I've come because even though my clothes were stretched out, frayed and not flattering in the least, it helped me see the contrast.
You don't know what you don't know, right? Who would have thought that a new workout wardrobe would excite me, motivate me to workout during the hardest time in history to get motivated to move? And who knew that a great fitting top can make you feel powerful and stronger. I laugh but it's true! I can lift heavier weight when I'm wearing red… go figure!
What is something you refuse to be embarrassed about?